Prophesy Archive
Where's The Line To See Jesus? 12/29/09



The answer to the above question which is both the title of our blog and the name of a new song for Christmas time, is that we are not yet in the kingdom age of our Lord Jesus Christ. He is on the outside of this present, evil world system. Soon He will come and rescue His bride, protect the remnant of Israel, and wreak His wrath upon this world. He will end the world and set up His own new heavens and earth! Then the lines to see Jesus will be long. His praise will be from East to West and North to South! I can hardly wait to witness it!!!

Watch the DVD of this new great Christmas song here!
____________________________________________
Steps That Will Lead To The Prophecied One World Government In The Near Future! 12/22/09

The Bible clearly prophecies of a one world government when Christ returns. Since Mr. Obama has assumed power in the U.S., world government has been on the fast track. The take over of the banking industry via the bailout route, the seizing of the major players in the car industry, and now the gaining control of one sixth of the U.S. economy by the passing of this health care legislation is moving us into the position to be part of this new world order. Mr. Obama has had his part in at Copenhagen to continue the use of the scare of global warming( man made climate change) in order to further the agenda of a one world government.
Please view the 3 part DVD below to hear what Mr. Adrian Salbuchi says about the global Macrotransition that is leading us right now into a world government.
See part one here.
Watch the steps to one world gov't in part two here.
Part three-review of steps here.
____________________________________________
Mideast War Prophecies Are Ripe For Fulfillment! 12/16/09
* Read the excerpt from an article below by prophecy expert, Bill Salus. Bill is the author of the excellent prophetic book, Isralestine.

Iran expects an Israeli attack within one month and wants Syria to commit to joint military action against Israel. It appears they plan to pressure Syria into a YES WE WILL ENLIST answer!

Iran's defense minister Ahmad Vahidi headed the Iranian delegation in Damascus and he stated, "The countdown for war is coming close to its end." "We must get our strategic partnership in shape ahead of time." He went on to pinpoint "chemical, microbiological and banned nuclear weapons" as strategic retaliatory Israeli targets. Syrian and Iranian military officials purportedly proposed that Hezbollah and the Palestinian terrorist organizations start heating up Israel's borders in the coming days to draw the attention from the world's focus on the Iranian and Syrian nuclear programs.

Additionally, Hassan Nasrallah the Secretary General of Hezbollah, brought a delegation from Lebanon to participate in this important Damascus meeting. Hassan Nasrallah had previously advocated this type of antagonistic behavior toward Israel on September 18, 2009, when he declared Hezbollah can presently wipe out one-half of Israel's army and that Israel should be wiped off of the map.

It appears as though things are about to go ballistic in the Middle East. Should a war break out between Israel and the parties listed above, it could segue into a sequence of events foretold in the Bible. Three Mideast centered prophecies are strongly bleeping on the prophetic radar presently. They are Isaiah 17:1, Psalm 83, and Ezekiel 38 & 39. These three major prophecies have a myriad of subset prophecies, like Ezekiel 25:14, 37:10, Obadiah 1:18, Jeremiah 49:1-27 and many more that seem interconnected. These three prophecies were alluded to frequently among the attendees at the Pre-Trib conference.


While attending on December 8, 2009 I visited with Bill Koenig, a respected eschatologist and white house correspondent. He said that Syria supposedly has the most advanced scuds in the world. Additionally, we discussed the possibility that Saddam Hussein may have smuggled many of his chemical warheads into Syria before the 2003 U.S. led invasion of Iraq. I commented to Bill Koenig that; "Should any chemicals penetrate into Israeli soil, I suspect Israel might attack Damascus and ultimately bring about the fulfillment of Isaiah 17:1". (Isaiah 17:1 alludes to the final destruction of Damascus)

Also we discussed the upcoming massive civilian defense drill potentially scheduled for the middle of January 2010 in Israel. Several people at the conference had heard about this drill, which is being performed in preparation for a potential multi-front war with Hezbollah, Syria, Hamas, and perhaps Iran. This exercise is intended to prepare Israelis for an attack of a chemical and biological nature. Also Koenig concurred that gas masks are going to be re-distributed on a wide scale in Israel in January 2010, seemingly for such a scenario.

Regarding chemical warfare, the Kuwaiti Daily reported in the summer of 2008 that chemical components enabling the production of mustard gas made their way through Iran and Syria into Hezbollah's hands. There is legitimate concern that deadly chemicals may already be mounted within many of Hezbollah's rocket warheads. Koenig believes that there are presently 50,000 rockets in Hezbollah's arsenal. In the 34 day conflict between Hezbollah and Israel during the summer of 2006, Hezbollah launched approximately 4000 rockets into many parts of Northern Israel. This proved to be an embarrassing wakeup call to Israeli Defense Forces and their leadership.

Recently in a televised speech on Al Quds day this past September Hezbollah Secretary General, Hassan Nasrallah, discouraged all Arab allegiance with Israel and encouraged a multi-front war instead. He said "the next Mideast war will change the maps", inferring that in the aftermath new maps would be drawn without the nation of Israel upon them. Undoubtedly, Hezbollah defiance is due to their success in 2006 and their abundant arsenal amassed presently in 2009.

In my estimation this coming war will be unlike any other Mideast war throughout the entirety of history. I had dinner with Jimmy DeYoung, the widely respected end time's expert, on December 7, 2009 and he, like most everyone else I spoke with at the conference about the subject, believes that Israel will pre-empt a strike against Iran's nuclear sites in the near future. "They have to", he said. The possible, albeit speculative, scenario I am suggesting to prepare for is as follows:

1. Israeli Pre-empted strike against Iran's nuclear sites.
2. Iran and / or proxies (Hezbollah, Syria, Hamas) retaliate.
3. Israel uses Scalar Technology against Damascus
4. Damascus ceases to be a city (Isaiah 17:1 fulfilled)
5. Arab League calls an emergency meeting intended to draw a line in the sand between Israel and the Arabs
6. Jordan and Egypt are pressured to break fragile peace treaties with Israel and confederate with other Arabs. (Jordan and Egypt are enlisted members of Psalm 83)
7. Saudi Arabia, also enlisted in Psalm 83, joins in for survival and economic, religious, and geo-political purposes
8. Psalm 83 commences...
On a side note; Arab Nationalism is at an all time high especially in light of the Iranian nuclear threat. Additionally the Palestinian Refugee Plight is climaxing presently and, if the scenario I'm suggesting occurs, it could come full front and center in the midst of this major conflict.
I believe these refugees are the "tents of Edom" in Psalm 83:6.
9. Israel recognizes Arab military intentions and launches further preemptive strikes on its Arab neighbors and strikes religious sites in Saudi Arabia and overtakes the Al-Aqsa Mosque and the Dome of the Rock. (Jimmy DeYoung informed me that the priestly garb is presently being prepared for about 28,000 Levites. DeYoung declared, They are saying in Israel today; "When the dome comes down, the priestly garments come out"! )
10. The Psalm 83 war ends, separation wall comes down.
11. The I.D.F. become and exceedingly great army in fulfillment of Ezekiel 37:10.

It may not happen exactly in this way; however, the above scenario is not that far fetched and I encourage people to prepare for the above or some varying scenario possibilities. The prophecies that are about to be fulfilled leading up to Ezekiel 38 are world changing and then the world will probably witness the Gog of Magog invasion. The sign posts are all up and pointing toward the nearby coming of the seven-year tribulation period ending with the campaign of Armageddon, shortly after the above type scenario occurs.

Therefore, Christians worldwide should look up for our redemption draws extremely near.
The Climate Gate Cover Up Already In Motion! 12/9/09

I knew it would happen! When the bloggers released information that shed light on the false science behind climate change, climate gate was launched. However, the seducing demonic spirits behind the formation of a global government for the end times, have caused their dupes in the main stream media to continue to beat the drums of the big lie called climate change. They continue to blab on and on about the melting of the ice caps and the global warming that threatens to raise sea levels and kill more polar bears(even though their population has more than quatrupled in the past 20 years). Satan is in control of the mainstream media and the world system as a whole. Thus, there will soon, very likely, be a tax on an essential of every day life(carbon) and that money will be used to further the control of New World Order leaders over the populace as a whole.
The goodnews is that Christ is soon to come to judge and end this world system. He will set up His own global government for one thousand years of peace on earth and good will toward men! Keep watching, working, and waiting for the Lord to come!

Read more about it here.
_________________________________________
Prophetic Preparation From A Holocaust Surviour 12/7/09

In 20th century, prosperous America a view of prophecy that the Christian would be exempt from the Great Tribulation became very popular. In the 21st century in America there is a resurgence of the belief that believers will face and overcome the beasts to come is growing. Read below what a holocaust surviour and born again believer wrote about this popular American teaching. Corrie Ten Boom of Dutch heritage wrote this message in the 1970's shortly before her death.
"The world is deathly ill. It is dying. The Great Physician has already signed the death certificate. Yet there is still a great work for Christians to do. They are to be streams of living water, channels of mercy to those who are still in the world. It is possible for them to do this because they are overcomers.

Christians are ambassadors for Christ. They are representatives from Heaven to this dying world. And because of our presence here, things will change.

My sister, Betsy, and I were in the Nazi concentration camp at Ravensbruck because we committed the crime of loving Jews. Seven hundred of us from Holland, France, Russia, Poland and Belgium were herded into a room built for two hundred. As far as I knew, Betsy and I were the only two representatives of Heaven in that room.

We may have been the Lord's only representatives in that place of hatred, yet because of our presence there, things changed. Jesus said, "In the world you shall have tribulation; but be of good cheer, I have overcome the world." We too, are to be overcomers – bringing the light of Jesus into a world filled with darkness and hate.

Sometimes I get frightened as I read the Bible, and as I look in this world and see all of the tribulation and persecution promised by the Bible coming true. Now I can tell you, though, if you too are afraid, that I have just read the last pages. I can now come to shouting "Hallelujah! Hallelujah!" for I have found where it is written that Jesus said, "He that overcometh shall inherit all things: and I will be His God, and he shall be My son." This is the future and hope of this world. Not that the world will survive – but that we shall be overcomers in the midst of a dying world.

Betsy and I, in the concentration camp, prayed that God would heal Betsy who was so weak and sick. "Yes, the Lord will heal me,", Betsy said with confidence. She died the next day and I could not understand it. They laid her thin body on the concrete floor along with all the other corpses of the women who died that day.

It was hard for me to understand, to believe that God had a purpose for all that. Yet because of Betsy's death, today I am traveling all over the world telling people about Jesus.

There are some among us teaching there will be no tribulation, that the Christians will be able to escape all this. These are the false teachers that Jesus was warning us to expect in the latter days. Most of them have little knowledge of what is already going on across the world. I have been in countries where the saints are already suffering terrible persecution. In China, the Christians were told, "Don't worry, before the tribulation comes you will be translated – raptured." Then came a terrible persecution. Millions of Christians were tortured to death. Later I heard a Bishop from China say, sadly, "We have failed. We should have made the people strong for persecution rather than telling them Jesus would come first. Tell the people how to be strong in times of persecution, how to stand when the tribulation comes – to stand and not faint."

I feel I have a divine mandate to go and tell the people of this world that it is possible to be strong in the Lord Jesus Christ. We are in training for the tribulation, but more than sixty percent of the Body of Christ across the world has already entered into the tribulation. There is no way to escape it. We are next.

Since I have already gone through prison for Jesus' sake, and since I met the Bishop in China, now every time I read a good Bible text I think, "Hey, I can use that in the time of tribulation." Then I write it down and learn it by heart.

When I was in the concentration camp, a camp where only twenty percent of the women came out alive, we tried to cheer each other up by saying, "Nothing could be any worse than today." But we would find the next day was even worse. During this time a Bible verse that I had committed to memory gave me great hope and joy. "If ye be reproached for the name of Christ, happy are ye; for the spirit of glory and of God resteth upon you; on their part evil is spoken of, but on your part He is glorified." (I Peter 3:14) I found myself saying, "Hallelujah! Because I am suffering, Jesus is glorified!"

In America, the churches sing, "Let the congregation escape tribulation", but in China and Africa the tribulation has already arrived. This last year alone more than two hundred thousand Christians were martyred in Africa. Now things like that never get into the newspapers because they cause bad political relations. But I know. I have been there. We need to think about that when we sit down in our nice houses with our nice clothes to eat our steak dinners. Many, many members of the Body of Christ are being tortured to death at this very moment, yet we continue right on as though we are all going to escape the tribulation.

Several years ago I was in Africa in a nation where a new government had come into power. The first night I was there some of the Christians were commanded to come to the police station to register. When they arrived they were arrested and that same night they were executed. The next day the same thing happened with other Christians. The third day it was the same. All the Christians in the district were being systematically murdered.

The fourth day I was to speak in a little church. The people came, but they were filled with fear and tension. All during the service they were looking at each other, their eyes asking, "Will this one I am sitting beside be the next one killed? Will I be the next one?"

The room was hot and stuffy with insects that came through the screenless windows and swirled around the naked bulbs over the bare wooden benches. I told them a story out of my childhood.

"When I was a little girl, " I said, "I went to my father and said, "Daddy, I am afraid that I will never be strong enough to be a marty for Jesus Christ." "Tell me," said Father, "When you take a train trip to Amsterdam, when do I give you the money for the ticket? Three weeks before?" "No, Daddy, you give me the money for the ticket just before we get on the train." "That is right," my father said, "and so it is with God's strength. Our Father in Heaven knows when you will need the strength to be a martyr for Jesus Christ. He will supply all you need – just in time…"

My African friends were nodding and smiling. Suddenly a spirit of joy descended upon that church and the people began singing, " In the sweet, by and by, we shall meet on that beautiful shore." Later that week, half the congregation of that church was executed. I heard later that the other half was killed some months ago.

But I must tell you something. I was so happy that the Lord used me to encourage these people, for unlike many of their leaders, I had the word of God. I had been to the Bible and discovered that Jesus said He had not only overcome the world, but to all those who remained faithful to the end, He would give a crown of life.

How can we get ready for the persecution? First we need to feed on the word of God, digest it, make it a part of our being. This will mean disciplined Bible study each day as we not only memorize long passages of scripture, but put the principles to work in our lives.

Next we need to develop a personal relationship with Jesus Christ. Not just the Jesus of yesterday, the Jesus of History, but the life-changing Jesus of today who is still alive and sitting at the right hand of God.

We must be filled with the Holy Spirit. This is no optional command of the Bible, it is absolutely necessary. Those earthly disciples could never have stood up under the persecution of the Jews and Romans had they not waited for Pentecost. Each of us needs our own personal Pentecost, the baptism of the Holy Spirit. We will never be able to stand in the tribulation without it.

In the coming persecution we must be ready to help each other and encourage each other. But we must not wait until the tribulation comes before starting. The fruit of the Spirit should be the dominant force of every Christian's life.

Many are fearful of the coming tribulation, they want to run. I, too, and a little bit afraid when I think that after all my eighty years, including the horrible nazi concentration camp, that I might have to go through the tribulation also. But then I read the Bible and I am glad.

When I am weak, then I shall be strong, the Bible says. Betsy and I were prisoners for the Lord, we were so weak, but we got power because the Holy Spirit was on us. That mighty inner strengthening of the Holy Spirit helped us through. No, you will not be strong in yourself when the tribulation comes. Rather, you will be strong in the power of Him who will not forsake you. For seventy-six years I have known the Lord Jesus and not once has He ever left me, or let me down. Though He slay me, yet will I trust Him, for I know that to all who overcome, He shall give the crown of life. Hallelujah!"

-Corrie Ten Boom-1974
___________________________________________________________________
False Wealth Leads To Poverty And Prophetic Fulfillment 12/3/09





Due to the interconnected nature of the world's economies, the prophecy of a great depression as predicted in Revelation 6:5-6 looms large. The fiat currency crisis leading to inflation, hyperinflation, and finally depression seems to be on the fast tract in America and throughout the global economy. Keep watching, working, and waiting as a perfect storm is developing for the bring in of the end time prophetic picture very soon!
Read about it here.
_____________________________________________
Major Prophetic Mideast Wars Dead Ahead! 11/30/09


Bill Salus in his book Isralestine developes the thesis that Psalm 83 refers to a yet-to-be fulfilled conspiracy attack by the neighbors of Israel such as Hamas, Hezbollah, Syria, Jordan, and Egypt to try to end their existence in the midst of these Islamic states. This attack may come as a retaliation for an attempt by Israel to take out the Iranian nuclear sites. Iran heavily supports Hezbollah as their proxy. Psalm 83 indicates that Israel will be victorious in this war. As in the six day war of 1967, Israel will greatly expand its territory and dwell without walls as indicated in Ezekiel 38. This same chapter indicates that she will become a much more wealthy nation. Also, during this war or in close proximity to it, Isaiah 17:1 speaks of Damascus being destroyed, most likely, by a nuclear attack from Israel against Syria.
Finally, as a result of these victories, Israel will be attacked by Iran and a huge coaliton from the former Soviet Union nations. God will once again give them a major victory. However, these wars will have a tremendous impact on the world's economy and will lead to the end time consolidation of a one world government as well as that government allowing Israel the right to resume their Temple sacrifices. Thus, we will go into the final 7 years before Christ's kingdom over the earth.
The time clock is ticking down and we may be well into the 4th quarter. Keep working, watching, and waiting as time is short!
Listen to the interview about it here.
Listen to part two of the interview here.
_______________________________________________________________

The Beast's Might Is Rising Up As A Military Power! 11/30/09


Since WWII Europe has come together governmentally and economically. However, it has depended on the U.S. for its military protection and has relied on NATO to participate militarily. Big changes are being made since Obama has become President. In 2009 Europe has developed a European army with a rapid deployment force. There are reasons for this change, for one, the movement of the Obama administration toward China.
At any rate, the key prophetic reason is that the E.U. will become the most powerful army on earth in the last days as the end time revival of the mighty Roman Empire. Keep watching, working, and waiting for all the parts of the prophetic puzzle to come together in Divinely controlled prophetic fulfillment. Europe and its army will be an essential part of the entire picture.

Read about it here.
____________________________________________________________
The Exposure Of The Fraudulent Science Behind Global Warming 11/25/09



We have previously reported that there is a plan afoot to control formerly free markets. The plan is to tax wealthy nations for their large carbon footprint and to regulate the financial and environmental matters of all the world. We have raised a red flag alert that these goals could be practically put into effect at the international gathering on climate control in Copenhagen, Denmark in December.
Now, thanks to bloggers in the U.K, a conspiracy by a cabal of these global warming scientists has been exposed. They have secretly been falsifying the facts about global warming during the 20th century to make it appear to be a crisis. Two scriptures come to mind about these men: the first is I Ti. 6:20-21 which says, "avoiding vain babblings, and oppositions of science falsely so called: Which some professing have erred concerning the faith. Grace be with thee. Amen." The second is in I Ti. 6:10 which states, "For the love of money is the root of all evil..."
Keep watching, working, and waiting as Satan won't give up on his plan to bring in a one world government!

Read what Mr. Moncton of the U.K. says about this special group of global warming scientists. Read about it here.
Read this hard hitting article here.

___________________________________________
Storm Clouds Of God's Judgment Continue To Gather Over America! (A Picture Is Worth A Thousand...) 11/24/09



_______________________________________________


Pandemics And The End Of The World 11/24/09



Our Lord predicted pandemics amongst other birth pangs of His kingdom in Matthew 24:4-8. The fulfillment of this prophecy will occur during the first 3 and 1/2 years of the 70th week of Daniel. We have not yet entered into that last seven years, but we are watching for the coming of these pandemics, famine, as well as the treaty between a future E.U. leader and Israel that will confirm the reestablishment of the Temple worship on Mount Moriah. In addition, we are tracing the coming together of a one world government that is also part of the end time scenerio.
Thus, news reports of a pneumonic plague in the Ukraine have caught our attention. Some are saying that it is a mutation of the H1N1 virus, but it is quite distinct in its effect. If this is related to people that want to reduce populations and create crises to further the goal of a global government it is all the more insideous. If such a plague hits our shores many will meet their end. Truly, these are sobering times and God's people must not play with worldliness as the end of all things is at hand. For now, we will keep watching, working, and waiting as the time of the beginning of sorrows(birthpangs) draws near.

Watch this video report here.
____________________________________________
E.U. Preparing For Global Government 11/23/09



We believe that the E.U. is the expanding revived Roman Empire of Bible prophecy. The E.U. Beast will lead the global government of the end times. Thus, we are watching the new E.U. leaders recently appointed to the presidency and high foreign representative positions. Please read the translation of the words of an E.U. leader about the men proposed to be the E.U. President. His problem is that he is concerned that they don't really represent their own countries, but rather the behind-closed-doors interests of the one world government Bilderberg group. We should be concerned as well because we continue to watch, work, and wait for the Satanic global government of the end times.

Watch the DVD here.
_____________________________________________________________


Gas Soon To Be Over $100 For A Fill Up? 11/21/09



Vice Presidential candidate stated before the election that President Obama would be tested in the first year of his presidency. Bible prophecy could hold the key to how that testing will play out. The Bible speaks of a Mideast war in Psalm 83 between Israel and her surrounding antagonists. Many prophecy experts now believe that that war will precede the 70th week as well as the war of Ezekiel 38 and 39. Chief among them is Bill Salus who has written a thought provoking book called Israelestine.
Further, Bill Salus, in a recent interview speaks of prophecy authenticating God's sovereignty as well as forewarning so as to save lives. Since I believe that we will enter the 70th week to confront the beginning of sorrows as well as the Beast before the Lord raptures us just before the Day of the Lord wrath, the forewarning aspect is very important. Salus believes that the Bible predicts some major Mideast events predicted in Psalm 83, Isaiah 17, as well as Ezekiel 38 and 39. In the very near future, if his interpretation of these scriptures are accurate, it could soon take $100 to fill your average gas tank!
Keep watching, working, and waiting as the time draweth near each day. Please click onto the radio interview-part one- with Salus below.

Listen to Bill Salus interview here. (If it doesn't download- type in the URL and hit enter)
___________________________________________________________________


Christ Predicted Pandemics In The End Times 11/19/09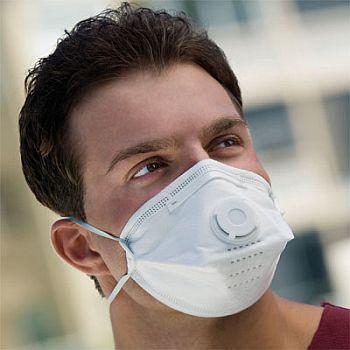 In Matthew 24 and Revelation 6, the Bible predicts that pandemics will gallop out across the earth in the endtime. There will be killer diseases that will, along with the other end time indicators, show that the heavenly kingdom of Christ is about to be born upon the earth. These troubles will help to coalese the prophesied global government of the beast as well. We know from the statements and writings of NWO leaders that there is a planned reduction of the world's population. Men in the past like Pharoah, Herod, and Hitler have planned and executed population reductions in their realms. We know that the two Beasts of Revelation will do the same. Could it be that these recent viruses are the result of leaders that are working to reduce population levels? Regardless, the Lord told us that just before His return their will be wars, rumors of wars, and pestilence(killer diseases) that will scourge the world. Keep watching, working, and waiting as the end time scenerio will unfold radidly once it begins.


Read more about it here
_________________________________________
Hitlerian Health Care Makes A Come Back in U.S. 11/17/09

In Revelation the Bible teaches about the Beast that will arise out of the sea(sea of nations of the Roman Empire). Revelation mentions 7 previous Beast Empires that have persecuted Israel throughout history. The 7th is that of Nazi Germany. The Bible predicts that one of the previous Beast rulers would return from hell to rule over an eighth Beast empire. This ruler will lead in the Biblical Tribulation that is also called the time of Jacob's trouble. I believe that Hitler may very well be poised to return to head the E.U. and a global government.
I don't believe that Obama is the Beast. But I do believe that he is rapidly preparing America to be part of the future Beast's global government. His health care, run by the government, is similar to what Hitler did in Germany. Please listen to the comments made by writer and Bible prophecy scholar, Paul McGuire, on the subject of Hitlerian health care.

Access Mr. McGuire's website here to listen to the video on Obama's health care. When you get there, please click on the video featured on the right screen that refers to health care that is Marxist.
_________________________________________________
Faster Than A Speeding Jet-A One World Government and Financial System Are Coming Your Way! 11/10/09



It is one thing for me as a preacher to talk about a global government, a global currency, and a New World Order, but it is something else when a finanicial newsmaker speaks about it as a current reality. We've come to the time when end time prophecies are becoming current realities!
Over and over I have warned of the demise of the dollar and the rise of a one world new currency. Yes, but now just listen to an interview with an investor. You'll see just what I'm saying is not in the distant future, but is an imminent reality.
Keep watching, working, and waiting because these days not only life, but Bible prophecy, comes at you fast!

Watch the DVD here.
_____________________________________________________64.15.120.233/watch
E.U. Marches Toward Prophetic Fulfillments 11/7/09

Seventeen years and the E.U.'s 27 nation empire now has a strong federal I.D. The last nation to sign the Lisbon Treaty, the Czech Republic has signed on to it. Now the first E.U. President under the new treaty is being considered. As Javiar Solana is soon to resign the High Representative position, his replacement under the Lisbon Treaty is also important. I believe that the future E.U. Beast is likely to arise to the High Rep. position, created through reccommendation 666.
We should be watching these developements as well as the expansion of the E.U. into a Mid East union as well. Keep watching, working, and waiting as these puzzle parts continue to come together for a show down with Christ that will rock the world!


Read about it here.
And here
_______________________________________________________________
Global Government Looms Large! 11/6/09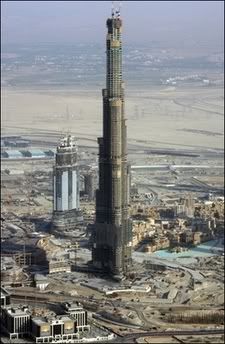 The world leaders meeting on climate control to take place in December in Coppenhagen, Denmark is ready to move us deeper into a global government. This looks like another big step to the evil global government of the endtime that is spoken about in Bible prophecy. Play the free DVD's that are given by Paul Maguire below. There are more than one, and they together will give you helpful information on global government so that you may keep watching, working, and waiting for the Lord's return!

Watch the video about it here
And here
____________________________________________

Watching For The Rebuilding Of The Jewish Temple! 11/2/09

The key indication that Christ will soon return is the nation of Israel in the land and the Temple Mount. Since A.D. 70 and the scattering of the nation, no nation of Israel existed until 1948. Then in 1967 in the six day war the nation again took the old city of Jerusalem. Now in 2009 the Temple's soon rebuilding is drawing nigh. Keep watch, working, and waiting for Christ's soon return and look for the sign of the rebuilt temple and the offering of the old sacrifices.

Watch this video about it here!
Learn about H1N1 and Temple Mount breakouts here.
________________________________________________________________
Alliance Between Turkey And Iran Deepens 10/30/09
We have been watching the deeping ties between Iran and Turkey. This is to be expected in light of the prophecies of this alliance against Israel in Ezekiel 38 and 39. The fact that it continues to grow alerts us to the soon fulfillment of this prophecy. Keep watching, working, and waiting as all the end time prophecies will come to pass in due time!
Read the latest on this alliance here!