Elam in Jeremiah 49 Is A Prophecy Ready For Fulfillment!
7-19-19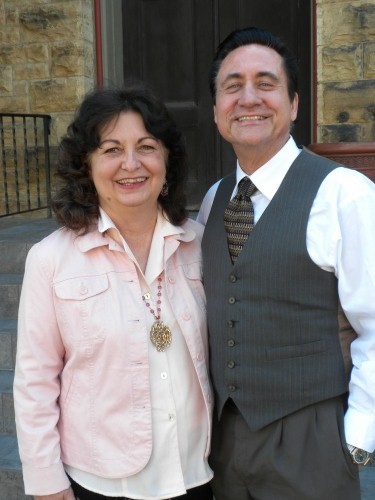 The ancient prophecy in Jeremiah 49:34-39. Simply put it involves a coalition of nations coming against Elam. Today that means the central and western part of modern day Iran. There one will find a concentration of Iran's nuclear sites set up to develope a program to get nuclear weapons to launch against Israel and eventually the U.S. Based in the recent seizure of U.A.E. and British oil tankers in the straits of Hormoz, this prophecy may be ready to go from the parchment of prophecy to the pavement of reality!!
Keep watching for a coalition of English, U.S., Sunni Arab nations, and possibly E.U. nations striking these sites. It will destroy the Iranian regime and nuclear fall out from these nuclear sites will scatter Iranian refugees world wide.
Pastor Randy Bloem's Editors Note: Remember that God prophesies a multi national invasion of Iran(Elam) in Jer. 49. That invasion will knock out Iran's nuclear sites and will involve a great refugee crisis. It will spell the end of he present Iranian Shite Islamic regime, See the article below for more information on it.
(Worthy News) - Israel is bracing for a possible military confrontation in the Middle East amid tension between the U.S. and Iran.
"It should be taken into account that mistaken calculations by the [Iranian] regime ... are liable to bring about a shift from the 'gray zone' to the 'red zone' — that is, a military conflagration," Israeli Foreign Minister Yisrael Katz said at an international security forum.
"We must be prepared for this, and thus, the State of Israel continues to devote itself to building up its military might for the event that it will have to respond to escalation scenarios," he said. [ Source: Washington Examiner (Read More...) ]
God Is Not A Globalist!! June 30, 2019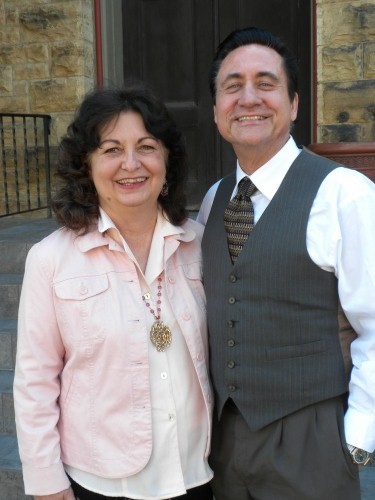 The book of Genesis covers about 2,000 years of human history. Until the millennium there are only 6,000 years of history. In Genesis, God promises that he will save the human race through a human being, born of the woman(Gen. 3:15). Satan counters by sending the sons of God, fallen angels, to cohabit with the daughters of men(human women) and corrupt the offspring of women to stop the birth of this promised Messiah.(Gen. 6) God counters by sending a universal flood to destroy all human and hybrid life on earth, but he chooses Noah and his family. Noah's DNA is not corrupted. So, God chooses one of his sons, Shem, from which to bring forth the Messiah-King to save the world. Satan counters, after the flood, by raising up Nimrod, from Ham's line, to lead in forming a one world government that builds the tower of Babel. This was and will be Satan's plan to bring forward his mediatorial kingdom through his chosen mediator, the Beast. However, God counters by the gift of languages which judges the tower and scatters the people into many nation states. Nationalism is of God. It is not racism. Also, Globalism is of Satan. God wants various languages, borders, and cultures.
After these thingss occur in Genesis 3-11, The Lord chooses, a Semite(of the off spring of Shem), a man named Abram, and he is given promises in Gen. 12. He is promised a land, a chosen Messiah seed and a chosen nation seed, and that through his seed(offspring), the whole world would be blessed.
Satan has countered in our day by a move to the globalist agenda. God is judging that agenda now and setting it back. How? Through brexit in England and through Trump's America first agenda in the U.S.A. We need to pray for our nation and to take advantage of the opportunity that God is giving us in these days!! These are the most exciting days to be alive in the last 117 years!!!( see before the 1913 central bank monstrosity).
See more about it here.
______________________________________________________________________________
God Bless and Is Blessing The U.S.A. ! 5-29-19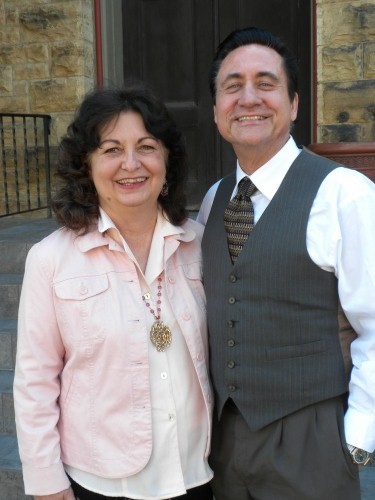 Kevin Schipp is a former CIA operative and whistle blower. He has been exposing what he calls the Shadow Government. These are unelected officials as well as frudulently elected people like Hillary Clinton, Barak Obama, and others. It involves Loretta Lynch, James Comey, Clapper, and Brennan and others. These, along with lesser lights in a Deep State have carried out the bidding of the international money master elites like George Soros. They colluded with the Democrat party leaders to defeat Bernie Sanders and then to frame Donald Trump of being a Russian agent(Baloney). The New World Order Elites, the corrupt leaders of Democratic party, the never Trump Republicans, the main stream media, along with the corrupt leaders in the NSA, CIA, and FBI colluded to defeat any rival of Hillary Clinton. But God Almighty sovereignly saw to it that Donald Trump would win. God is judging the Shadow governmentst control over the U.S.A.
Now Donald Trump is the first President since Ronald Regan to do anything to threaten their power. Donald Trump is not under their thumb. He is at war with them. We must pray and do our part to let the truth be known. We need to stand with what the Lord is doing in the U.S.A. We who love the Lord must promote the old time religion now that the Lord has been dealing a stunning blow to this evil shadow government and deep state.
Read and watch more about it right here.
___________________________________________________
Elam In Jeremiah 49:34 F. Is Modern Day Iran - Watch For More Rumors Of War 5-15-19
Here is an update on the current news and how it may relate to Iranian refugees being scattered all over the world as a result of a U.S. led coalition strike on Iran.
Iran Situation Deteriorating Fast; Talk from Rhouhani of "war" - Diplomats Evacuated
2 Comments
The situation with Iran is spiraling downward fast and talk of war has now been spoken by Iranian Leader, Rhouhani, who is quoted as telling the United States "War is what you get when you listen to the mustache" meaning National Security Adviser John Bolton.
The US State Department has ordered the immediate evacuation of Diplomats and non-essential persons from our Embassy in Baghdad and our Consulate in Irbil, and the militaries from the US, UK, Netherlands, Germany and other nations have suspended training activities in Iraq because short range ballistic missiles have been moved by Iran into firing positions which can hit those troops.
Iran's foreign Minister also said today "Iran will defeat the American-Zionist front."
At the Pentagon just minutes ago, the military revealed forensic analysis of the explosives placed on the hulls of oil tankers in the United Arab Emirates over this past weekend. The Pentagon said the explosives - which detonated and left gaping holes in the ship hulls - "were placed on the ships by combat divers from the Iranian Revolutionary Guard Corps (IRGC)."
Earlier this year, the United States declared the IRGC to be a "terrorist organization." This was the first time an element of a sovereign nation was declared to be such a thing.
That declaration carries gigantic implications because under existing US law, enacted after the attacks of 9-11, a President is NOT required to seek Congressional Approval for military action against terrorist organizations. Put simply, we can go to war against Iran without a Congressional declaration of war.
The US Military increased its threat protection for all US forces in Iraq and elsewhere in the Middle East, telling troops:
"All US service members in Iraq must exercise extreme caution in the coming days.

Bad actors are our targeting bases for suicide bomb attacks and looking to blame other countries for it."
United States Senator Robert Menendez (D-NJ) said today that he and other Senators (both Democrats and Republicans) from the Foreign Relations Committee want an immediate briefing from the Trump Administration regarding Iran. The demand was made after the US State Department, citing "imminent and credible threats" ordered: ALL NON EMERGENCY STAFF FROM EMBASSIES, CONSULATES AND DIPLOMATIC MISSIONS AND LOCATIONS MUST LEAVE THE COUNTRY (IRAQ) IMMEDIATELY."
The Trump Administration AGREED and accelerated a Senate briefing scheduled for next week, to be given to Senators tomorrow - Thursday.
UK FOREIGN OFFICE HAS ANNOUNCED IT HAS GONE IN TO OFFICIAL CRISIS MODE OVER IRAN ESCALATION

"We are going into crisis mode," a Whitehall source said, describing it, for now, as "pretty light touch."

Crisis mode is a formal status at the Foreign and Commonwealth Office in response to events. There is a crisis center within the department, with screens, computers and secure telephone lines to enable staff to keep in contact contacts with missions and diplomats in the region affected.
Early this morning eastern US time, the Netherlands suspended its missions in Iraq for security reasons. Next came Germany, which ordered its troops to suspend all training activities in Iraq due to "imminent threat of attack" in Iraq.
Seasoned observers point out that "Embassies being closed and suspension of training activities , etc, usually mean that the US is about to bomb something.

And isn't it unusual that several countries are pulling people out ?"


US intelligence has proof that at least 10 mid-range missiles have been imported by Iranian Al-Quds forces into Iraq. These missile have the capacity to hit Tel Aviv.
UPDATE 5:06 PM EDT --
IRGC Commander says "we are on the verge of a full-scale confrontation with the enemy.The Islamic Republic is at the most decisive moment of its history." Islamic Revolutionary Guard Corp commander, Maj. General Hossein Salami, says: "Because the enemy has stepped into the field of confrontation with us with all possible capacity, this is the most decisive moment of the Islamic revolution."
Analysis
So it looks like that Iraq will be where the first attacks come from.

Iran will measure the counter attack and analyze the response.

The US might just preemptively hit the targets they know of with missiles.

Based on the size of the US response or the level of the preemptive strikes is how Iran and proxies will go forward.

I am guessing the reason for everyone getting out of Iraq ASAP is due to the above. Timing is critical as one of the other looks like it is about to happen.

Would be interesting to see if the US would invoke Article 5 of the NATO charter if Iran and/or its proxies go first.

That's why I think Iran will try and wait to see if they can goad the US to hit first.
In any case, the legacy mass-media in the US and in Europe does not seem to be telling the general public about any of this. If things go hot . . . and it is looking like they will within a day or two . . . the general public will be blind-sided by the outbreak of what could turn into a major war.
I hope this "heads-up" by the Hal Turner Radio Show web site, is something that proves its informational value to YOU, and that in return, you feel it worthy of your financial support by clicking the DONATE button in the right column above.
The events above will be updated on the Hal Turner Radio Show tonight (Wednesday) from 9-11 PM eastern time on WBCQ, WRMI and KYAH radio. The show will be simulcast here on the web and you can tune-in using the LISTEN LIVE links in the menu bar above. Those links do not go live until about one hour before the show begins. They stream commercial free music until the show starts.
______________________________________________
Is Iran About To See Jeremiah 49:34-39 About To Be Fulfilled In The Middle East With World Wide Implications!? 4/26/19
Iran has been threatening to close The Strait of Hormuz over the new sanctions imposed by President Trump. The USA is now moving into two huge air craft carriers into place in hopes of deterring Iran from making such a foolish move. Will this bring about the prophecy concerning Elam(ancient Iran). The prophet Jeremiah speaks of a coalition invasion of Iran in Jeremiah 49:34-39. This invasion will cause one of the greatest fleeing of refugees from Iran to all parts of the earth in the history of fleeing refugees from any land.
The Abraham Lincoln and the John C. Stennis aircraft Carriers have now entered the Mediterranean near the Syrian Coast.
These Carriers have with them many other U.S. warships, such as battleships, missile-ships, and likely, our nuclear submarines.
Russia now have two ports along the Syrian coast where they are docking their battleships. Russia has to be really feeling the pressure because the two US carriers and other war ships that are moving into the Eastern Mediterranean.
Rival Sunni Arab nations, as well as Israel, who sees Iran as their main existential threat, sees the U.S. strength and the projection of it into the Persian Gulf and they are standing ready to do their part to assist. All these things may be setting up for the fulfillment of Jeremiah 49:34-39 as well as Isaiah 17:1 and following.
It's plain to see that the Lord has raised up a Cyrus like leader, the 45 th President of the U.S., just as Isaiah 45 predicts of Cyrus would help Israel, so Donald Trump is helping Israel! Like Cyrus in Isaiah 45 our 45th President has been raised up to loosen the loins of world leaders that hate Israel. He is bringing down the U.S. shadow government and deep state that has oppressed Christians and conservatives.